Model: AC-C01RA-S02BH-174-15
Product parameters:
| | | | |
| --- | --- | --- | --- |
| Jumper Type: | Extension Cable/Patch Lead | Input Impedance: | 50Ω |
| Connector: | CRC9 male Right Angle | Cable Type: | RG174 or Other |
| Connector: | RP-SMA female bulkhead straight | Length: | 15cm or customized |
Antenna cable is needed to plug an antenna into the wireless Moblie Broadband modem or Moblie phone,which terminate with a standard connection, fox example,FME,SMA,N connector most commonly.A patch lead acts as a conversion from standard connector(FME,SMA,N connector) to the device-specific connector.

Mostly common of device-specific connector for wireless broadband modems are CRC9 (Huawei) and TS9 (Sierra Wireless, ZTE),The connector for moblie phone is MS147,and RF mini-UHF or others.
Sometimes ,no connector on the modem,the patch lead with the MS156(Huawei),IP connector (Huawei),antenna connector(Haier CE210) is need if you would like to open the case to drill it.
The cables with CRC9 antenna are suitable for :
Huawei E156/E156G/E159/E1612/E160/E160E/E160G /E367/E353/E161/E169/E169G
E176/E176G/E1762 /E583C/E1820 /E182/E196E/E196G/
Huawei E600/E612/E613/E618/E620/E621/E376/E630/E660/K4505/E660A/EC321/E881E/EC301/UMG181/UMG1691
CRC9 connector/ adapter /Antenna for Huawei USB modem or other modem with CRC9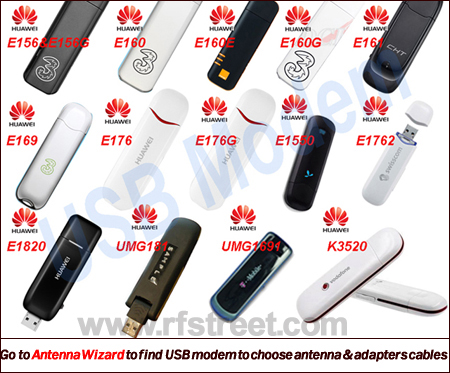 CRC9 connector/ adapter /Antenna for HUAWEI PCMCIA Card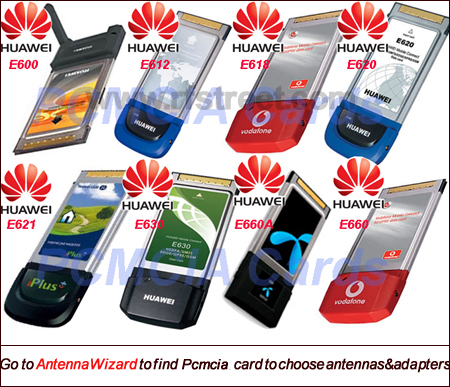 CRC9 connector/ adapter /Antenna for HUAWEI Express Card ,